Kaneques Farm
At Kaneques Farm, we offer an array of services for your equine partners, both young and old.  While our specialty is with Breeding/Young Horse Rearing, we also do offer a limited number of retirement slots for those horses capable of being patient teachers within the herd.

Young Horse Field Board
We are strongly committed to the belief that young horses need to be outside as much as possible to help promote adequate bone and joint development.  We also believe that they need to be in a herd in order to understand proper herd dynamics and social structure.  After their first winter of weaning, our young horses are separated into gelding/filly fields and raised outside 24/7 in large fields with huge run-in shelters.  They are only brought inside during extremely inclement weather.  The young horses are handled daily and introduced to fly spray, hosing, etc. in a fun and stress-free manner.  Youngsters are trimmed by the farrier every 5 weeks.  We have a feeding regimen based exclusively for growing horses to also help ensure their overall development and well-being.  Our youngsters leave the farm confident, healthy, happy and ready to  take on their future jobs with success!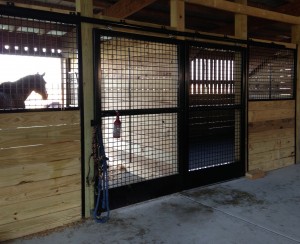 Mare/Foal Stall Board
At Kaneques Farms, our mares and foals get to enjoy large spacious stalls (14×20) with access to outside paddocks during the day, and turn-out in the big fields at night.  They are handled from birth and taught basic care from haltering and leading, to brushing and feet cleaning.  They are groomed, handled for the farrier, taught basic ground manners, etc.  Mares are fed adequate nutrition to ensure they maintain their weight while nursing, and the foals are given the proper nutrition from the start to help ensure proper growth and development.  Whenever possible, we try to gradually wean the babies from their mothers, hoping to minimize the stress on both momma and baby.  We do encourage all newly weaned foals to continue to be stalled after weaning for their first winter. This helps to make sure they can adequately adapt to the elements, as well as gives us more of an opportunity to continue working with them and solidify their basic training.   Come spring, these young weanlings are then introduced to the herd and spend the rest of their time growing up with the other young horses.  Mare/Foal stall board includes farrier trim every 5 weeks for both horses.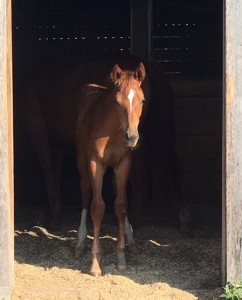 Standard Stall/Medical Board
This year we added 5 standard stalls.  These stalls will be available for standard stall board or medical board for lay-ups or horses that need to be stalled on a temporary basis, or for weanlings to spend their first winter inside.
Retirement Field Board
We do offer a small number of slots for a few special retirement boarders.  Those elderly equines that can be calm, patient teachers for the youngsters get to spend their days out in the field with lots of yummy grass, top quality feed to support the aging equine, and plenty of TLC from all of us at Kaneques Farm.  They are trimmed on a 5 week schedule, fly sprayed, blanketed, etc.  We have found that the youngsters do well in a herd with an equine companion that can gently show them the ropes on how to act in the social structure, and give them confidence when necessary.  We are very lucky to have our retired horses and appreciate them dearly for the work they do on the farm!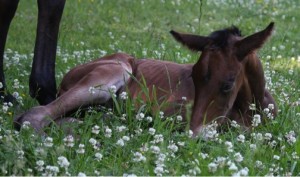 Additional Services
Most of our boarding options are what we call "all-inclusive" to include everything that the horses might need in any given month.  We do, however, offer a few additional services for our boarders ranging from foaling services to hauling horses when necessary.  Please see Fees/Services tab to learn more about what other services we offer along with our current prices.