Our Philosophy
Be only the Best!  At Kaneques Farm, we strive for being only the best in everything we do, whether it be breeding top quality horses for the sport of dressage, breeding top quality dogs for work and sport, or offering a great environment to raise your youngsters or retire your elderly equines!
Our mares come from proven marelines, that consistently produce quality offspring for sport or breeding.  The stallions we choose also come from long lines of competitive horses, and are known to pass along quality of disposition and athletic ability.  Due to its strong history of success in sport, as well as the extensive research put into its breed registry, our primary focus is on the Royal Dutch Warmblood (KWPN) with an emphasis on breeding for Dressage.
Our Belgian Malinois also come from proven working dog lines.  The dogs have competed in sport, worked alongside professional handlers, and shown to be attentive family members.  Our puppies are in high demand, and proving to be successful protege in their own right.
Featured Horse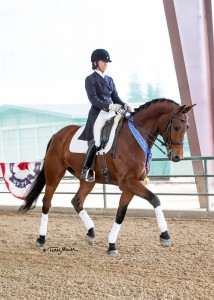 Not a stranger to our Featured Horse spotlight is Encore!  Encore is by Jazz out of our beautiful mare, Aloha S.E.(Sir Sinclair/Wanroij)  He is owned by Amy Miller of Amy Miller Dressage in California.  Amy and Encore completed a successful season at I-1 this year, topping it all off by winning the USDF Region 7 Championship for Intermediate 1 and ranking 12th overall in the final Year End Awards standings for the USDF Dressage Horse of the Year at I-1!  Congratulations Amy and Encore!
Dateline S.E. 2008 KWPN Registry A mare by Hotline/Contango/Doruto Headline K.F. – 2012 Colt by Ampere...

...
Gossiping at the fence...

...
KANEQUES FARM
1216 SANDERSON ROAD,
CHESAPEAKE, VA 23322
E -MAIL: toysnhorses@cox.net
(757)589-1375